Grey DeLisle (pronounced De-lyle) is an American voice actress, singer-songwriter, and comedienne. Roles include Mandy on The Grim Adventures of Billy & Mandy, Vicky on Fairly OddParents, Dr. Rebecca Holiday on Generator Rex, Frankie Foster on Foster's Home for Imaginary Friends, and Azula on Avatar: The Last Airbender.She voiced as Marina from Bebe Muerto.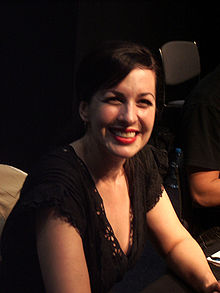 Ad blocker interference detected!
Wikia is a free-to-use site that makes money from advertising. We have a modified experience for viewers using ad blockers

Wikia is not accessible if you've made further modifications. Remove the custom ad blocker rule(s) and the page will load as expected.