The Gothic world of Conchita", is the pilot episode of  The Morbid World of Conchita. It was a low-budget, pre-production test version of "The Soul.It aired on television after Dia de los Muertos on October 31, 2014.
a normal human named Reggie Sanchez tries to help a ghost girl named Conchita get into the religious Lady of Roses club after her arch rival named Rosita had ruined Conchita's entry chances at the club's auditions last year and now Reggie must earn back Conchita's trust.
The pilot has the in-production name that the show had until it was changed to The Morbid world of Conchita.
The art style and designs, while very similar, has differences from the final show.
Conchita's pacifer has a different design, like being purple and having a baby skull instead of a calaca skull.
Conchita wears a pink bunny ear hat instead of a red cat ear hat at one point.
Reggie's pants are blue instead of dark gray.
Cultural references
Edit
Conchita's transformation is a reference to Manolo's transformation from The Book of Life.
Production
Edit
Animation
Edit
The pilot episode is animated by Jorge R. Gutierrez and co-produced by Nickelodeon Animation Studio.
In addition to writing the story, Jorge R. Gutierrez, along with his wife, Sandra Equihua, have designed the characters.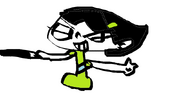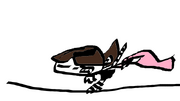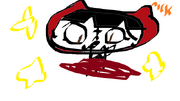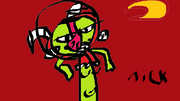 Ad blocker interference detected!
Wikia is a free-to-use site that makes money from advertising. We have a modified experience for viewers using ad blockers

Wikia is not accessible if you've made further modifications. Remove the custom ad blocker rule(s) and the page will load as expected.