Brickhouse is the 6th episode of Bebe De Muertos.
Brickhouse
Season 1, Episode 6

Vital statistics

Air date
November,22,2014
Written by
Unknown
Directed by
Unknown

Episode guide

Previous
Next
Poco Limon
Mamacita(episode)
The Muerte gang are extremely excited for the dance auditions. Carlos competes againist Lenny which leads to an embarrassing secret: Carlos cannot dance.
First time Carlos dances.
Carlos turns out to be a very bad dancer.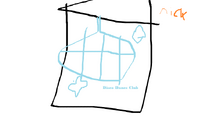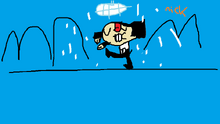 Ad blocker interference detected!
Wikia is a free-to-use site that makes money from advertising. We have a modified experience for viewers using ad blockers

Wikia is not accessible if you've made further modifications. Remove the custom ad blocker rule(s) and the page will load as expected.